Marco Rubio asks federal government for $33 billion to help Florida recover from Hurricane Ian
---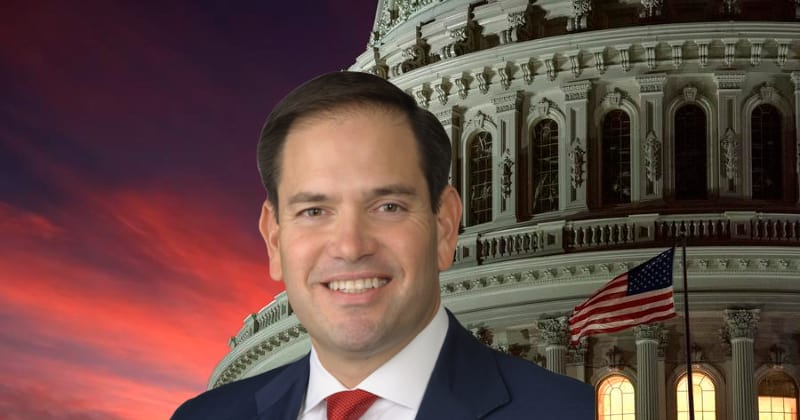 This week, from his perch in the United States Senate Appropriations CommitteeUS senator. Marco RubioR-Fla., asked for $33 billion to help Florida recover from Hurricane Ian.
"Hurricane Ian made landfall near Cayo Costa, Florida as a Category 4 major hurricane on September 28, 2022, causing catastrophic damage on its way through Florida. The state, its people, and local governments need immediate help to begin the long road to recovery," Rubio's office noted.
Rubio explained why the funds are needed.
"The strength and resilience of Floridians is inspiring, but we have a long recovery ahead of us. Given the scope and scale of the disaster — by some measures the fifth-strongest hurricane to ever hit the United States — the federal government has an important role to play in aiding Florida's recovery. . I plan to make sure our state receives the emergency relief it needs to fully rebuild," Rubio said.
Rubio's plan called for nearly $12.4 billion to go to the Army Corps of Engineers and more than $10 million for the Federal Emergency Management Agency (FEMA). The senator also claimed $5 billion for the Community Development Block Grant – Disaster Recovery (CDBG-DR). Rubio also wants nearly $3 billion for the United States Department of Agriculturewith most of that $2 billion penciled in for the Forest Fire and Hurricane Compensation Program and $1 billion for the Environmental Protection Agency (EPA).
The senator also wants $400 million for the The National Oceanic and Atmospheric Administration$300 million for the Small Business Administration Disaster Loan Program$150 million for the coast guard$120 million for the United States Interior Department, $125 million for the Economic Development Administration$100 million for the US Department of Transportation and $50 million for the US Department of Labor.
Rubio requested $327 million in additional funds, including $100 million for the U.S. Department of Defense to "repair facilities damaged by Hurricane Ian and reimburse deployed personnel" and an additional $100 million for the Department of Defense. Veterans Affairs' to repair facilities damaged by Hurricane Ian and ensure veterans can travel to access safe and needed care. Rubio wants $60 million for the U.S. Department of Education "to repair schools damaged by Hurricane Ian and ensure students and teachers, including those without homes, get the help they need." they need". He also called for $20 million for universities and colleges damaged by Hurricane Ian.
Rubio also requested $10 million for the Federal Aviation Administration (FAA), $30 million for the U.S. Department of Health and Human Services (HHS), $5 million for the Postal Service to repair facilities, 1 million dollars for the General Services Administration to repair courthouses. and $1 million for the Legal Services Corporation to "help survivors meet their civil legal needs,
including FEMA claims, probate issues, home repair contracts and consumer protection and
housing problems. »
The senator's office warned that its appropriations request could change in the coming days, noting that the $33 billion figure "will change as assessments continue."
Last posts by Kevin Derby
(see everything)