The Federal Reserve is still not doing enough to fight inflation
---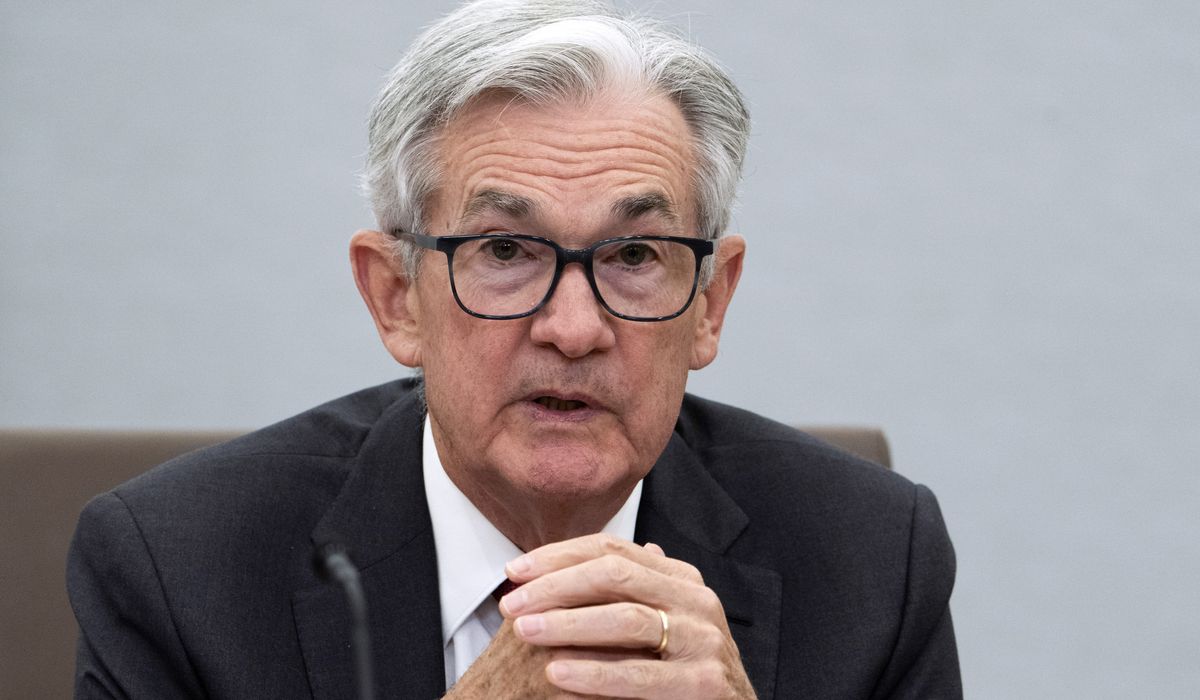 OPINION:
The Federal Reserve is not doing enough to fight inflation.
The pandemic, trade war and COVID-19 shutdowns in China and the fallout from Russia's invasion of Ukraine amplify forces that have been building up for years.
Zoom, other collaborative technologies, and working from home leave offices, restaurants, and other service establishments half-empty on workdays. Urban zoning codes and shortages of suburban buildable land, building materials and skilled labor are combining to drive up suburban rents and home prices.
Western companies see China as a less attractive destination for manufacturing and investment. This is due in part to President Donald Trump's tariffs now being backed by President Biden, President Xi's anti-corporate machinations, and the clumsy response to COVID-19 and the looming risks posed by housing and financial bubbles in the China.
Official data shows foreign investment in the Middle Kingdom is increasing, but much of it is domestic funds flowing through Hong Kong to better access capital markets and shield investors from mainland policies. In addition, Chinese manufacturers are flocking to Mexico, but the costs and logistics are more difficult there.
These and other diversifications of global supply chains prompted by COVID-19 bottlenecks are dampening the downward pressures on prices and wages enabled by more open trade in recent decades.
Even without the war in Ukraine, climate change and consequent droughts in North America, China and Europe would reduce agricultural production, hydroelectricity and commercial river transport.
The most striking feature of labor markets is not low unemployment, but rather the mismatch between the skills offered by the unemployed and the needs of businesses. Therefore, while the unemployment rate has fallen, the ratio of jobs available to job seekers has reached historic highs and, critically, unemployment will have to climb to at least 6.5% to curb adequate wage and price inflation.
Among the largest oil producers, Iran is unlikely to be freed by a new nuclear deal, and Russia's resources are unlikely to be freed by the end of the war in Ukraine. Mr. Biden has seriously soured relations with Saudi Arabia and all but ended leasing on federal lands.
On the demand side, Mr. Biden's pandemic aid and infrastructure packages, the CHIPS Act and student debt forgiveness add an estimated $3.3 trillion in new purchasing power .
Since the month before the start of the pandemic, retail sales have increased by 30% to 8% after adjusting for inflation. This far exceeds the ability of the economy to produce more goods and services.
In August, the headline CPI rose 8.3%, from its post-pandemic peak of 9% in June. Almost all of the decline was caused by a moderation in gas prices that will not be permanent. Mr. Biden has pumped record amounts of oil from the Strategic Petroleum Reserve to get him through the midterm elections, and it's a finite resource.
And now for the bad news.
The trend in all measures of core inflation – those that exclude volatile food, energy and sometimes items like used cars – is heading inexorably north, over 6%, and not shows no signs of peaking.
In the face of all this, the policy responses of Federal Reserve Chairman Jerome Powell are simply not enough. Since February, it has raised the federal funds rate by about 3 percentage points.
After taking over as Fed chairman in August 1979, Paul Volcker raised the federal funds rate by 6.7 percentage points in eight months.
Yet Mr. Powell's economy is plagued by more structural problems. Both men faced troubling conditions in oil markets, but Presidents Carter and Reagan sought to enable domestic production, not stop drilling on federal lands.
MM. Carter and Reagan deregulated to reduce business costs and boost competition, while Mr. Biden is doing the opposite. Add to that climate change and the shift to green energy, working from home, labor market mismatches and the like, and Mr. Powell is expected to raise rates much more aggressively.
Moreover, with $3 trillion in household and nonprofit savings and checking accounts stemming from pandemic overspending and Mr. Biden's other overblown fiscal policies, rising interest rates interest and the reduction in the balance sheet of the Fed do not have a huge impact outside of the housing market.
Banks are losing deposits as households, nonprofits and businesses turn to money market funds and bonds. But consumers always feel richer and can continue to spend. Banks remain burdened with more deposits than they need to fund their loan portfolios.
Facing a charging boar, Mr. Powell dodged his big gun for a peashooter.
After Mr. Volcker's first rounds of rate hikes, the US economy went into recession in early 1980. He cut interest rates, but once the economy recovered, he really had religion and raised the federal funds rate to 19% at the start. nineteen eighty one.
Mr. Powell needs that kind of conversion experience now.
• Peter Morici is an economist and professor of business emeritus at the University of Maryland, and a national columnist.